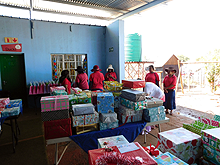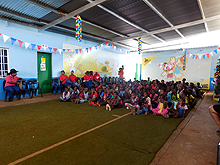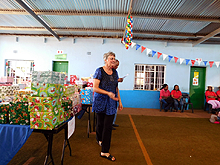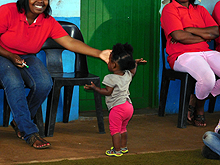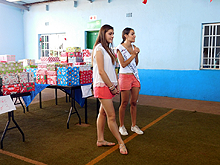 133 of 133 children sponsored
Below is a list of the items that we would like to have in the boxes. If however you cannot put it all in we will try to supplement with other donations. On that note, if you are able to sponsor a few of a specific item we would also be very grateful.
Toothpaste
Tooth brush
Bar of soap
Face cloth
And outfit of clothing
School supplies (stationary)
Sweets
A toy (for the bigger kids, anything that will make them feel special!)
Labels
Towards the end of September I will send you a label with the name of the child(ren) you chose to sponsor. Please print and paste the label which you received onto the box. If you wish you can only stick the label part, the tick list will then be removed before the boxes are handed out. Please tick off all the items that are in the box.
If all the items on the tick list are not in the box please make sure to wrap the lid separately so that it can be lifted off. We will try to supplement the gift with other donations received. Use ribbon or an elastic band to secure the lid. Nothing will be removed from the boxes!
Please
Do NOT include perishable sweets or sweets that can melt
Do NOT include anything containing nuts
Do NOT include toy guns or knives or any other dangerous objects
All liquids, like cosmetics or blow bubbles, must be put into a ziplock plastic bag, so that the contents cannot leak out
Please include batteries with battery-operated toys (please note – these children cannot afford to replace the batteries once they are flat) or choose a non-battery-operated alternative.
Do NOT include anything of a political, or racial nature
Thank you!